The trouble begins with the fact that most digital cameras are designed to produce high quality prints which requires tremendously more digital information (storage space) than is useful for display on computer screens. In fact, that large amount of storage space (file size) causes photos not only to take a long time to load over the Internet but also appear way too large on computer screens. EAPH hosting gently guides you toward adapting your photos so they are more appropriate for use on eBay or in web pages. You remain completely in control with the option and means by which to reduce them without sacrificing display quality.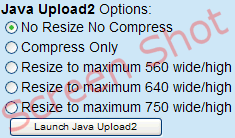 With EAPH hosting, you are provided with a variety of options to choose among during the process of uploading (copying photos from your computer to your EAPH web space storage). A very efficient Java interface enables uploading of an entire folder of photos at once and optionally having them reduced to a choice of different sizes. With the Java Uploading method, reduced versions (if specified) are created on the fly before the photos are uploaded which greatly speeds the uploading process.

Alternatively you may choose to selectively "optimize" (convert, reduce, compress) your photos during the uploading process using EAPH's Browse Upload method. Immediately following the completion of uploading you are presented with advice regarding the photos and may individually determine which you want to be converted and/or reduced and compressed: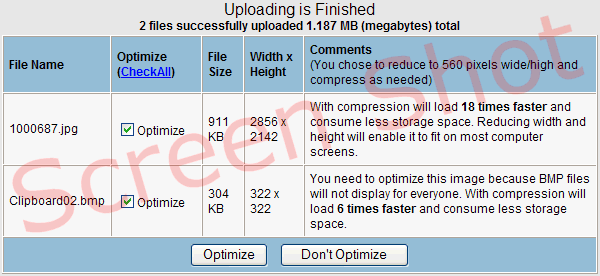 Important Tip: Creating multiple versions of your eBay photos fine tuned to their specific purpose greatly increases their effectiveness and display quality. The EAPH.com tools help with that too:
After uploading, even more options are available providing you with the opportunity to fine tune photos to your exact needs. Using the EAPH iDriveTM Optimize Tools you may Crop, Rotate, Mirror, Resize, Brighten, Soften, add Fuzzy or Beveled Edges, add a Copyright, and choose from 5 different levels of compression.




You may use the tools to create multiple versions of your photos designed precisely to serve specific purposes. For example, the tutorial "Self Hosting eBay Gallery Pictures" will teach you how to use iDrive tools to produce versions of your photos that appear extraordinarily well in eBay search results. Which looks more enticing to you -- the eBay Gallery Picture on the left or the one on the right?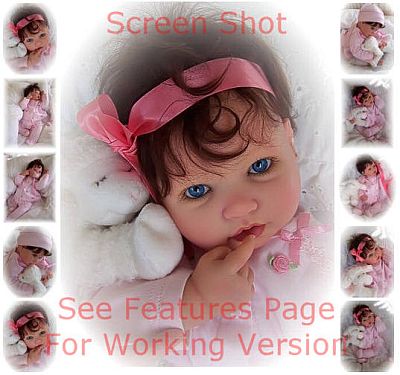 (reduced screen shot of presentation created using Plugins tools)


Supposing you have a need to display photos in groups, EAPH has got you covered. Another set of tools called "Plugins" enable creation of Slide Shows, Click to Enlarge, and Thumbnail groups. There's also a nifty MouseOver Zoom that enables displaying a huge photo in a relatively small amount of space.

What's important and best about the Plugins is they automatically produce images with optimum quality at the sizes they are displayed.

To see a working example of each of the Plugins please visit the Features page.